Have you ever made something you did not like and your family adores? That happened to me in high school. I made the square container below in ceramics class in high school. When I brought it home I did not like it at all and gave it to my Grandma and Grandpa because they loved it.
They thought it would be a perfect tissue holder and put it in their house for 20 years. That thing was there forever! It was kind of symbolic now that I think of it. Often times family members will love and cherish us despite our flaws. And they sure loved me.
My Grandpa died when I was in college and my Grandma died last year. I knew I had to take it when they died because it was something I had made for them that they cherished, much like they cherished me.
Here is a closeup of another side. It was an Ombre heart and star pattern ceramic piece.

They even found felt to put on the bottom they cared for it so much. There was NO WAY I could throw it away, but I tried keeping it on my counter with tissues and I really did not like it. I am a big proponent of Marie Kondo and she says to keep things that bring you joy. This brings me joy, but not with tissues in it. I decided I would put a plant in it instead. I was thinking I could get foam and stick the plants in. Or I could buy a prepotted plant from Target, take that out, get the foam and put that in the "tissue holder".

After I got the plant I realized it was a perfect size to put in the "tissue holder" as is. No foam or cutting required. My recycled project took me 5 seconds when I got home.
This plant and "tissue holder" stays in my bathroom. Instead of making me cringe when it contained the tissue paper, now it brings me joy. I love the look of the plant I got and I picked out a cute clock from Target to go with. I can think of my Grandma and Grandpa and the love they had for me every time I go to my bathroom and that is several times a day.
I have joined with some other bloggers this week to showcase some more ways to recycle old crafts.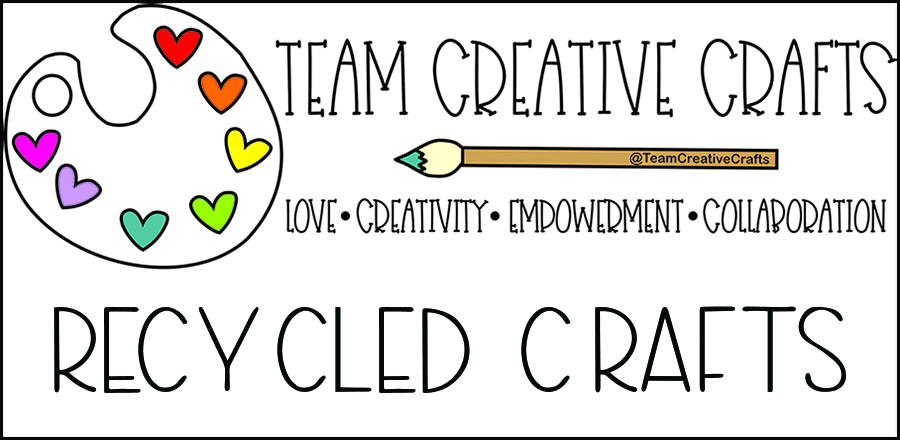 There is even a giveaway!
Read More »